2019


Ceremonial Object Series


Materials experimentation, object


Winning project at Grow.bio design contest

This is a product concept using Ecovative's Grow Your Own or GIY material, a foam alternative made from mushroom mycelium and hemp chips.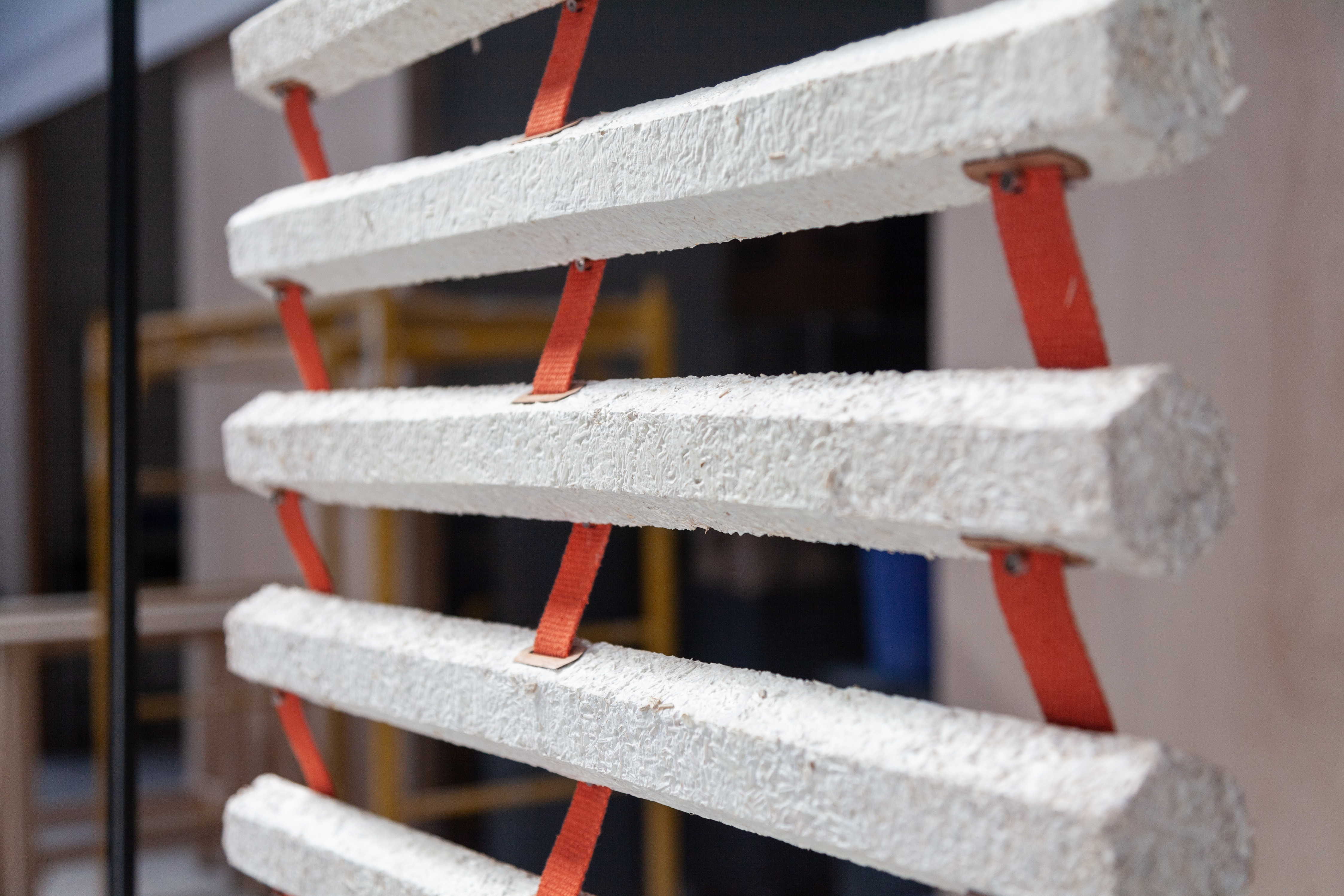 ---
When exploring product ideas created with this material there were three key characteristics that stood out:

It's lightweight and voluminous.
The material fills space without being overly heavy

It can be manufactured using a mould.
Because the manufacturing process requires a mould, we wanted to explore using repeated or modular elements that could adjust to fit the size and scale of a space
Acoustic properties
The material dampens sounds pretty nicely, so we wanted to take advantage of that as well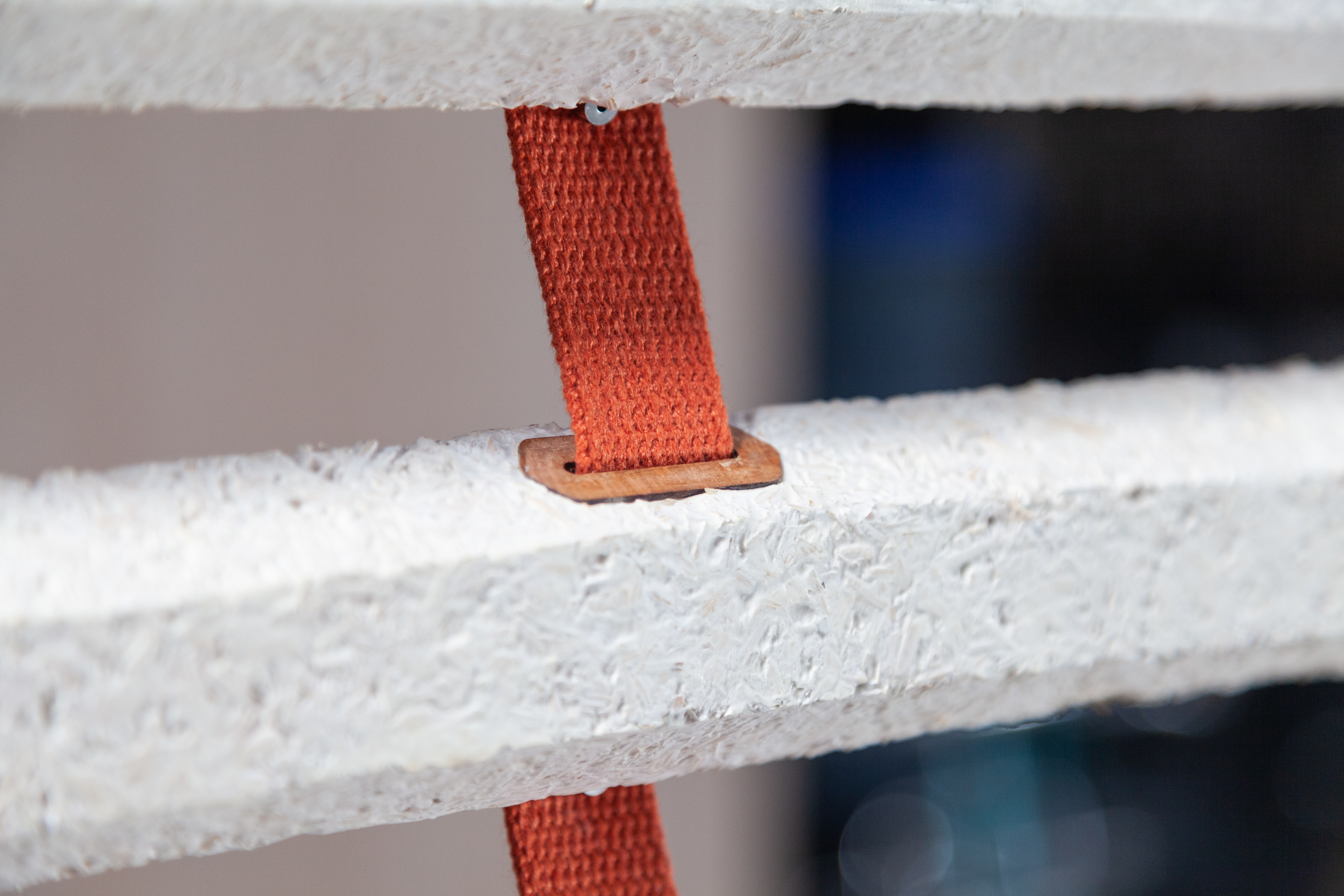 We created a modular hanging space divider using a repeated pattern of the grown mycelium forms mounted on hemp webbing. This would be ideal for creating separations in larger spaces. The distribution of the forms can be adjusted on the webbing to allow for light to pass, or for a more solid boundary depending on the application.


We chose a hemp webbing to weave between the forms. Inside each bar are three pass-through channels which were laser cut from scrap plywood and finished with a cherry wood end-cap. These pass-through channels protect the GIY material from any abrasion of the webbing during assembly or disassembly. After constructing our initial prototype, we feel confident that this design could be easily assembled on-site by anyone.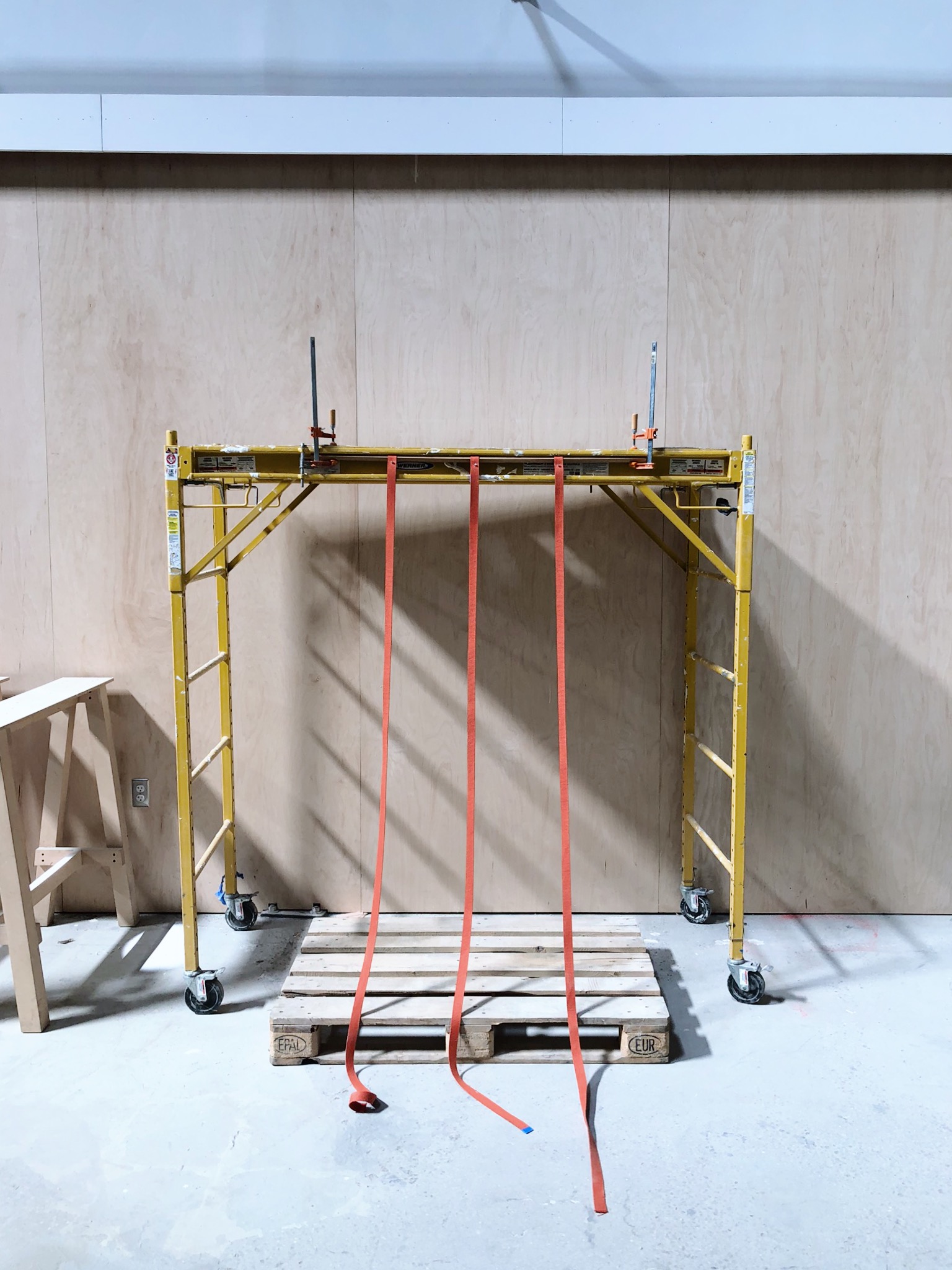 To produce the forms we designed and created mould patterns which were also laser cut from scrap plywood. Because this was our first time working with the GIY material we tried two different methods for protecting the inside of the wooden mould from the hungry mycelium. We used a thin layer of vinyl and a thin coating of paste wax. Both methods worked well. The mycelium did expand beyond the interior of the mould, but it did not affect production.